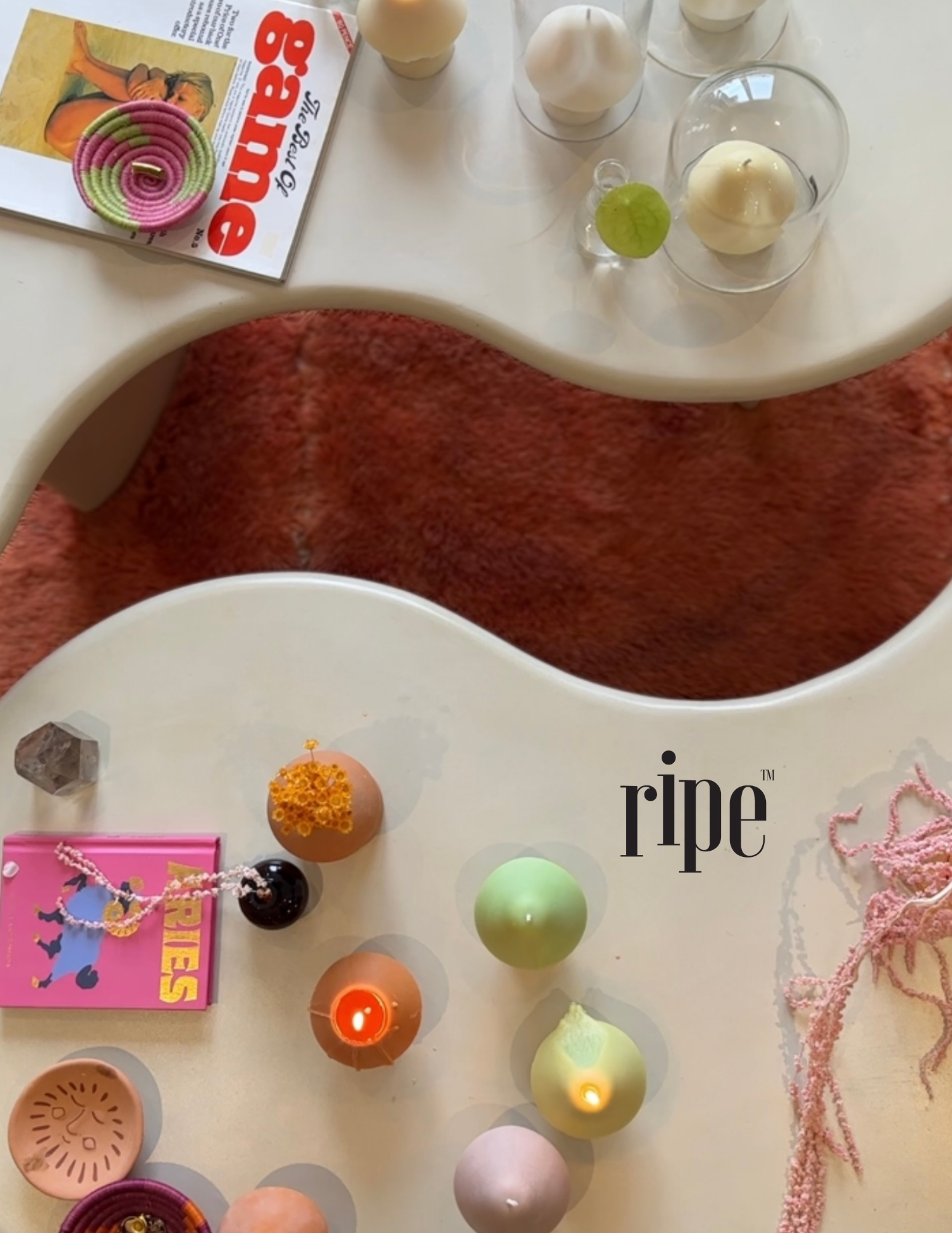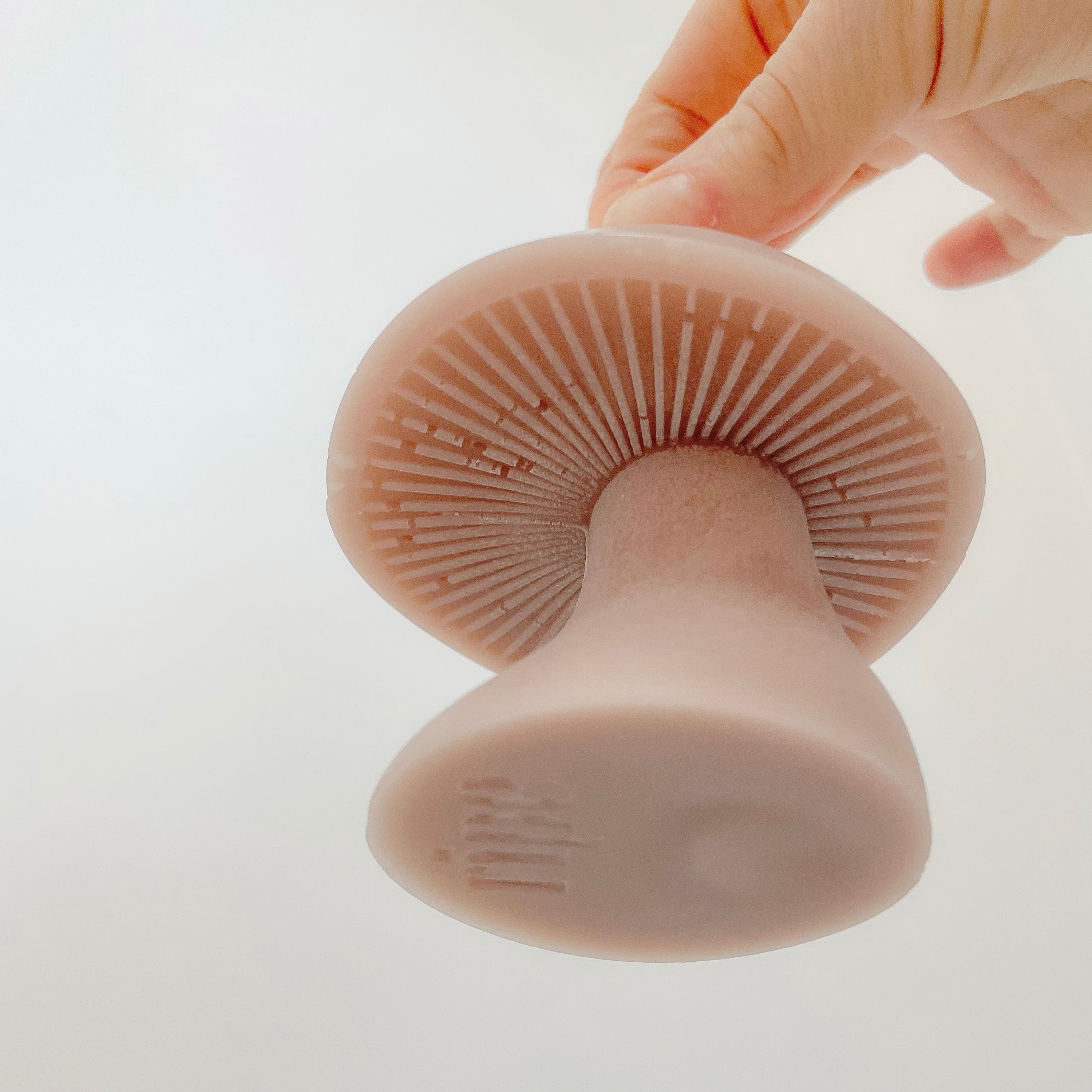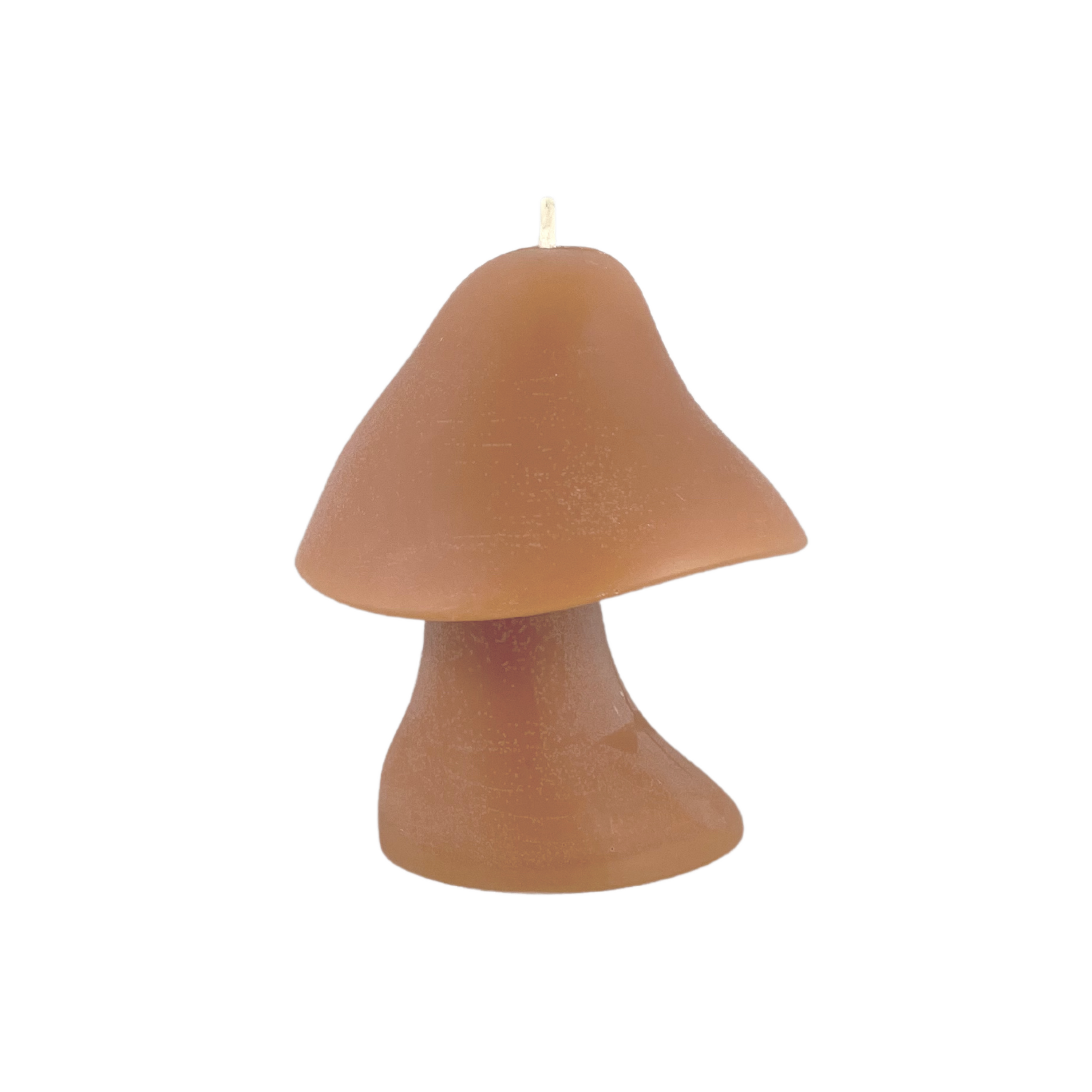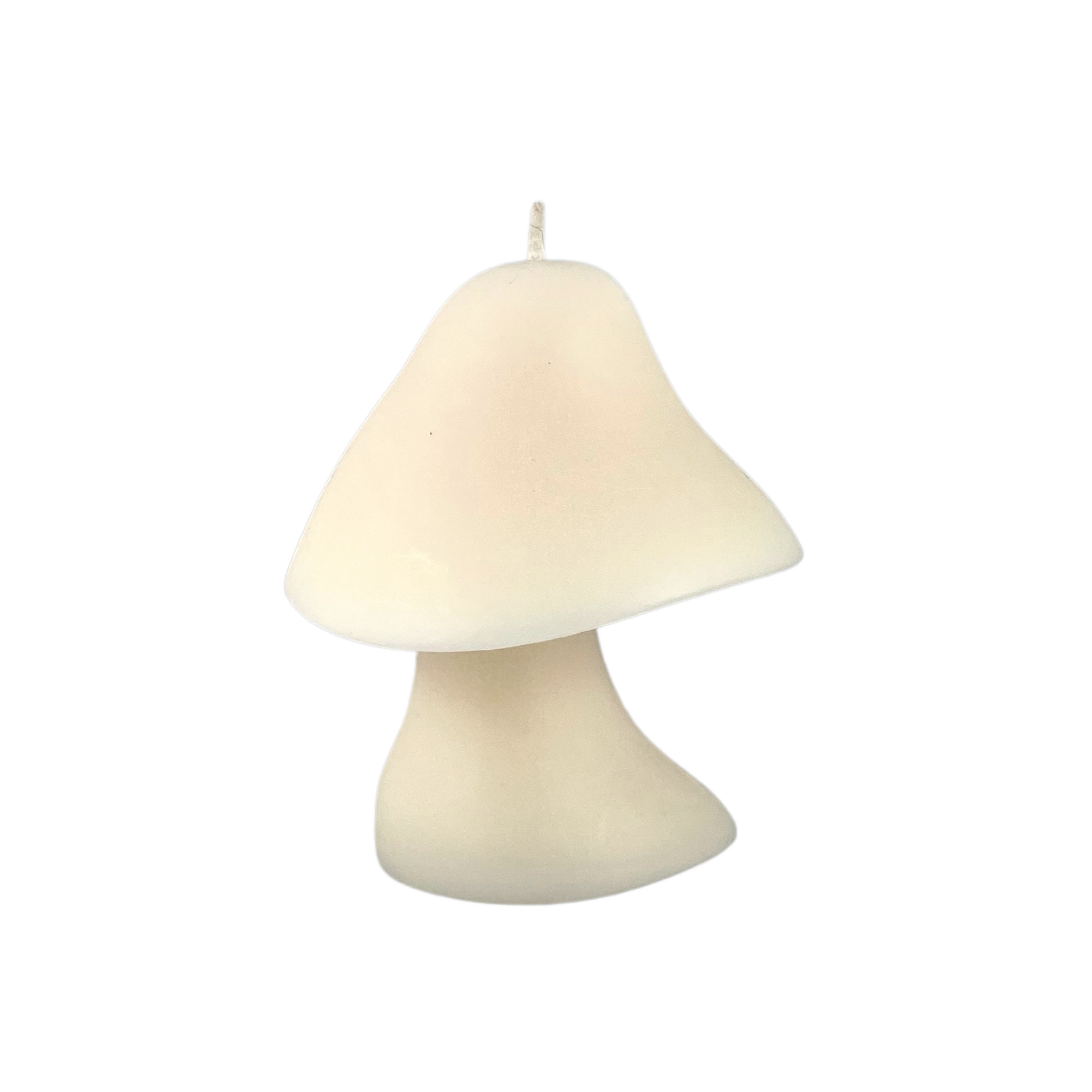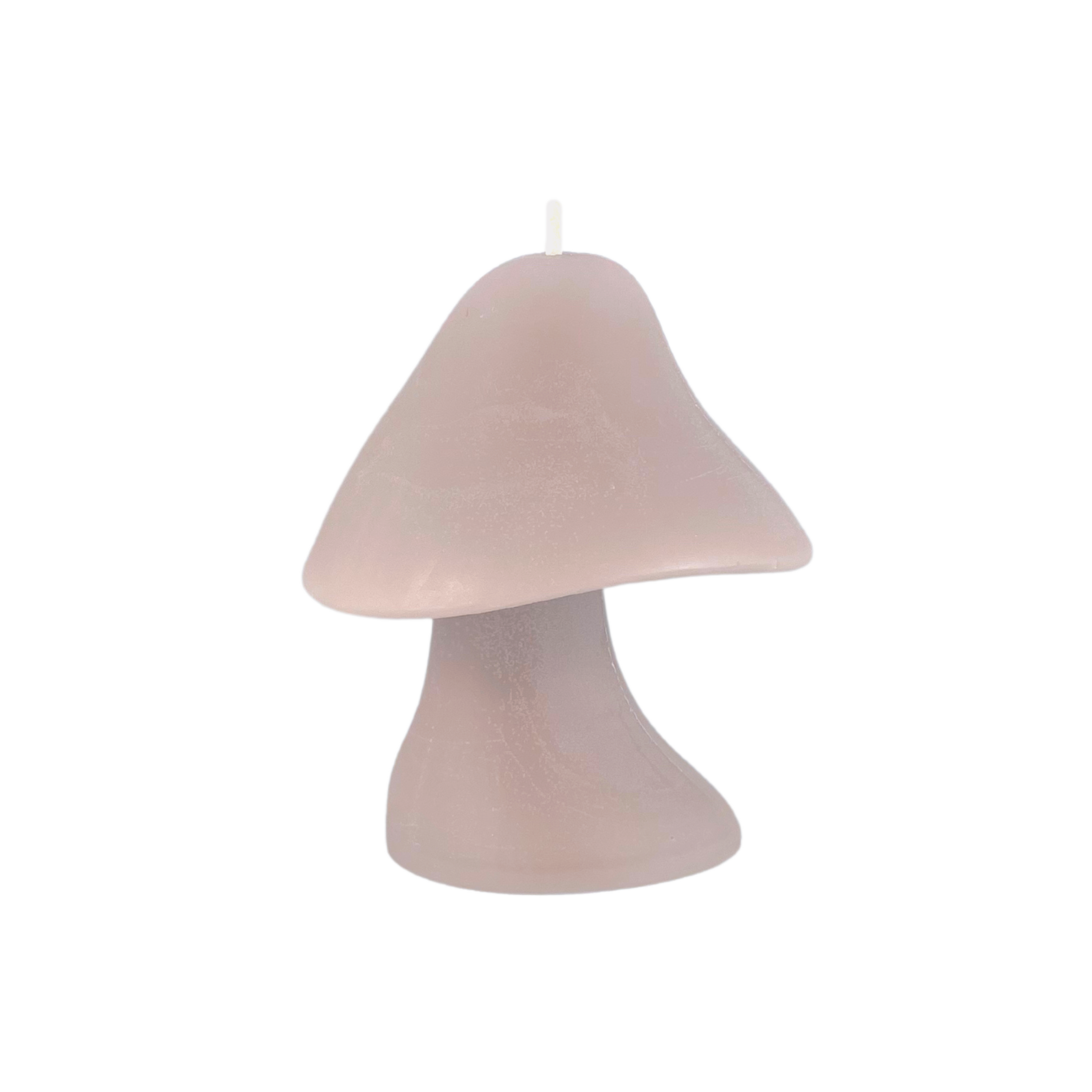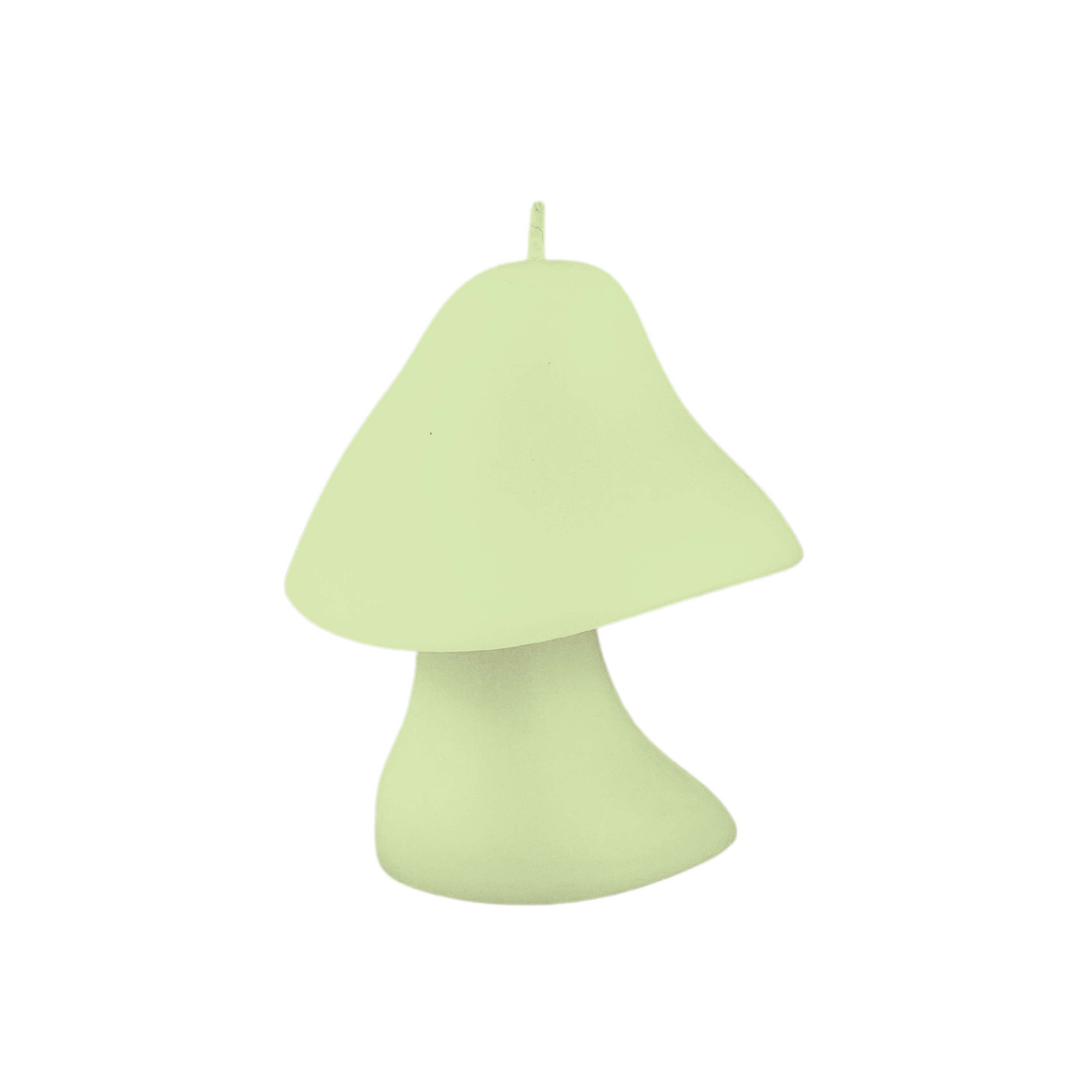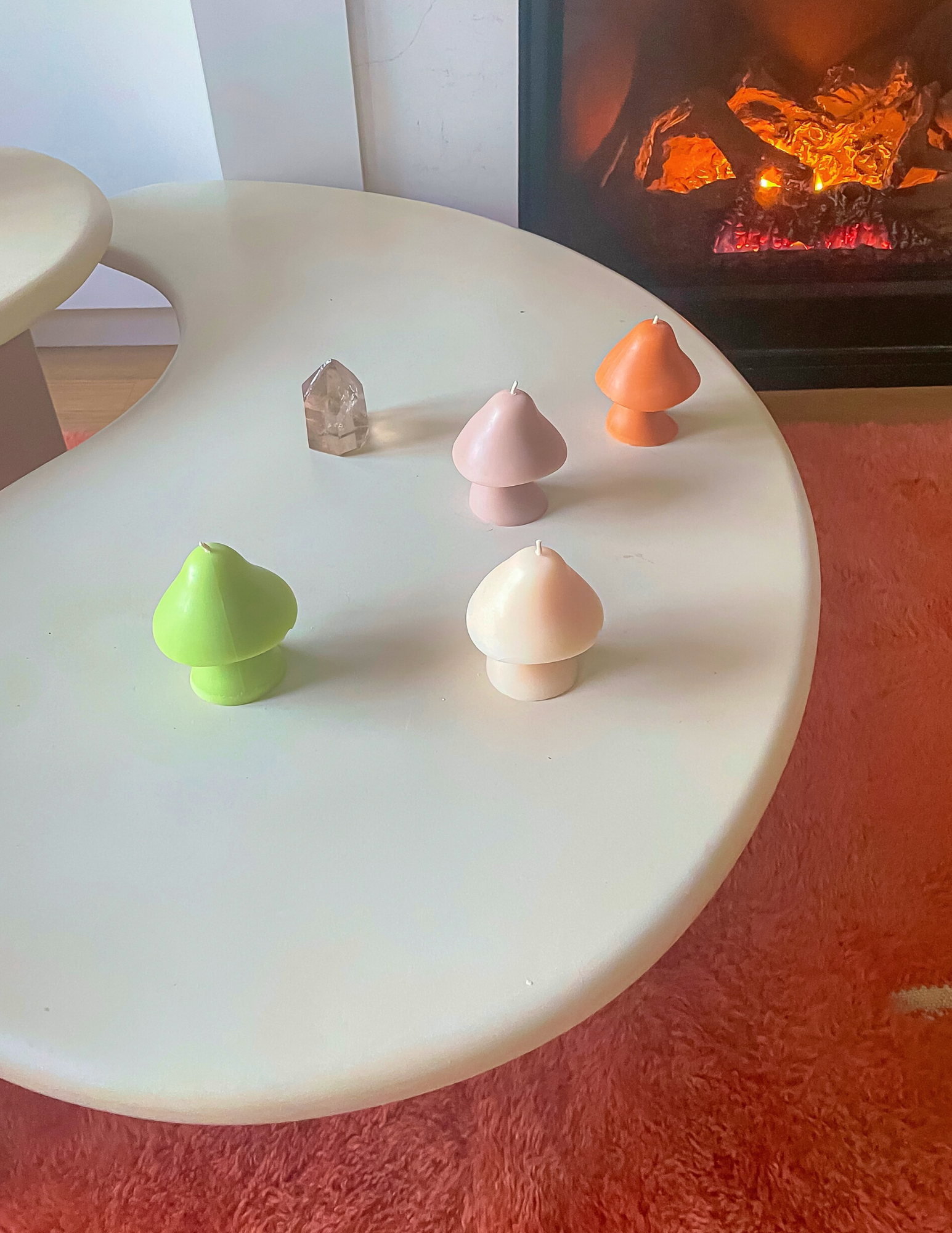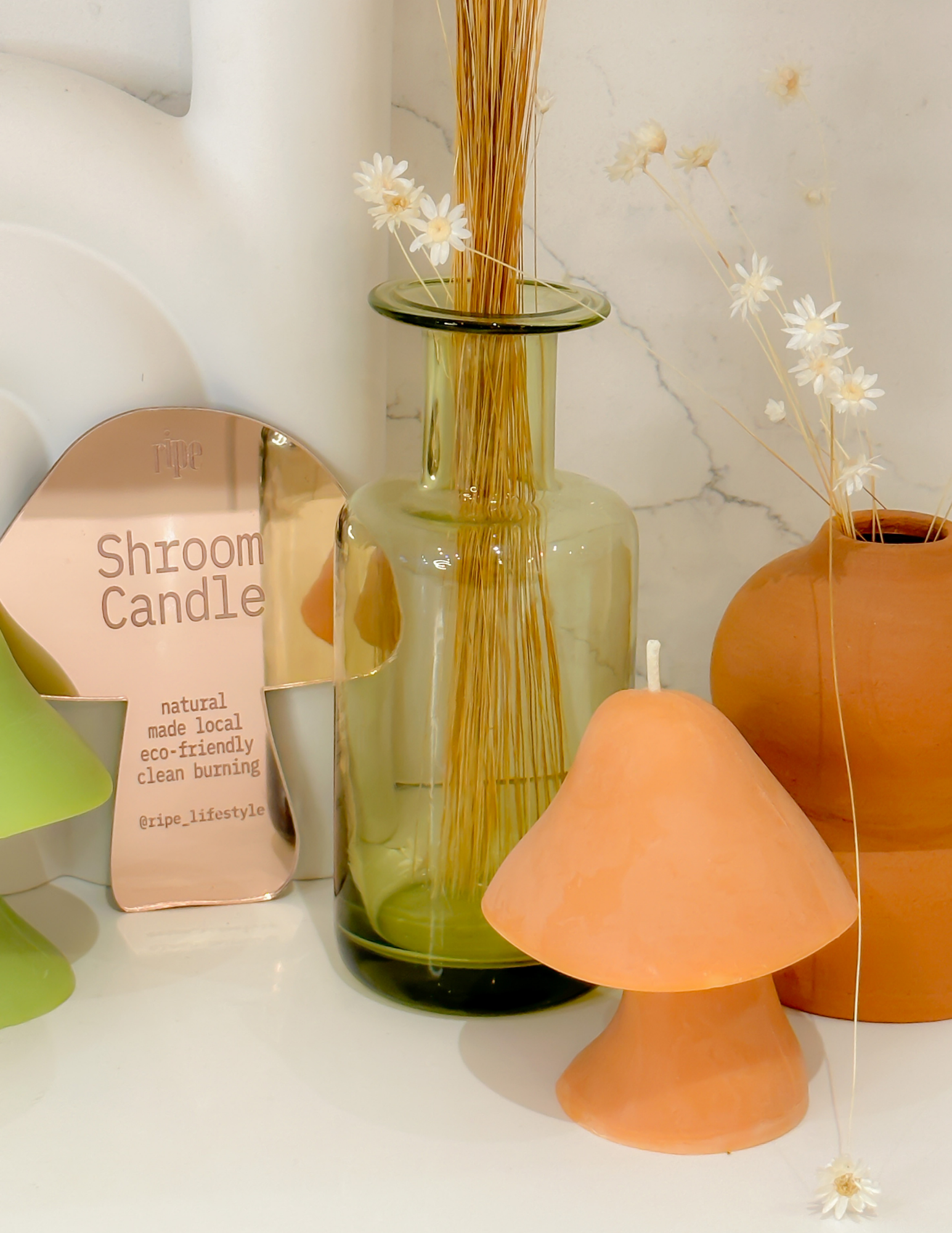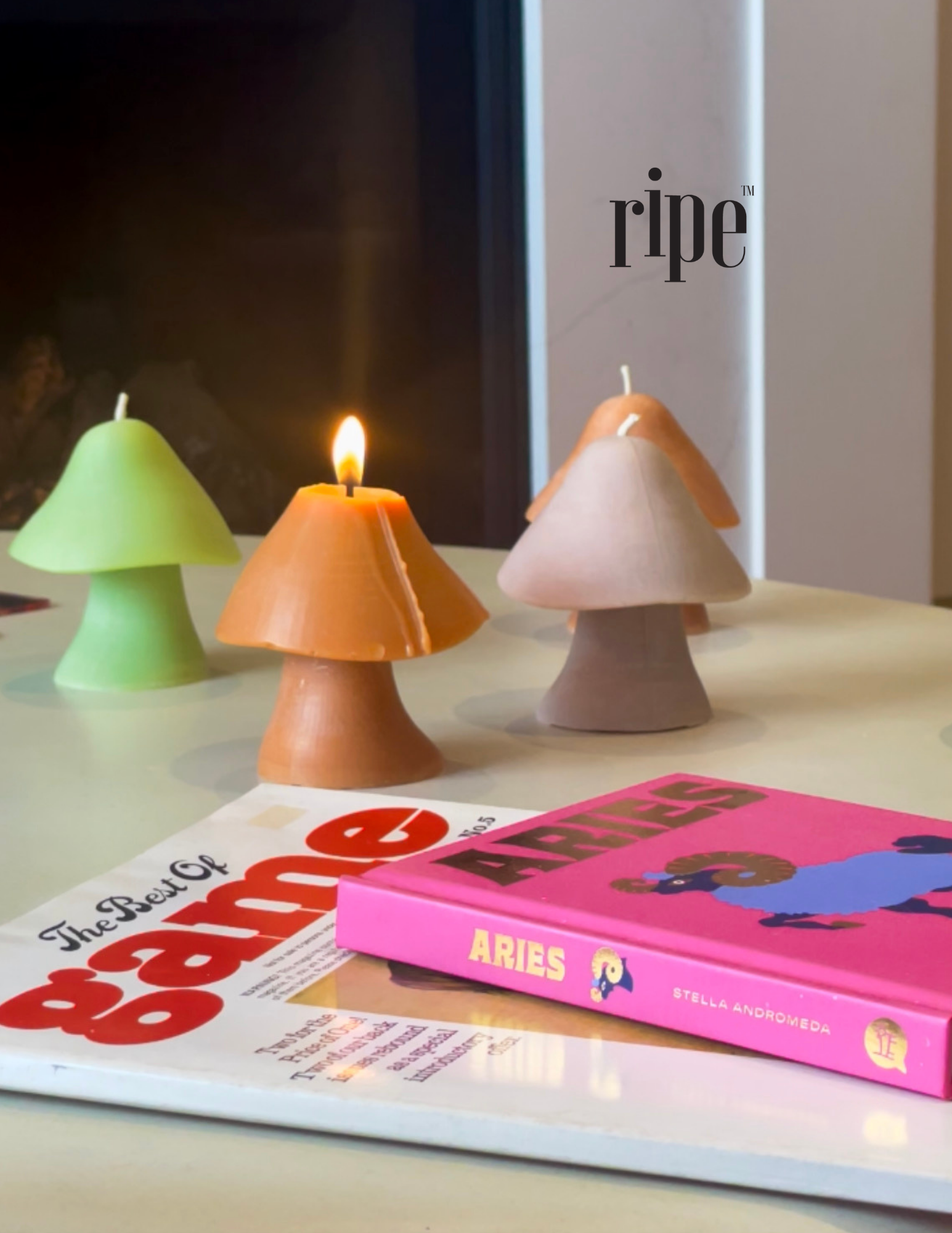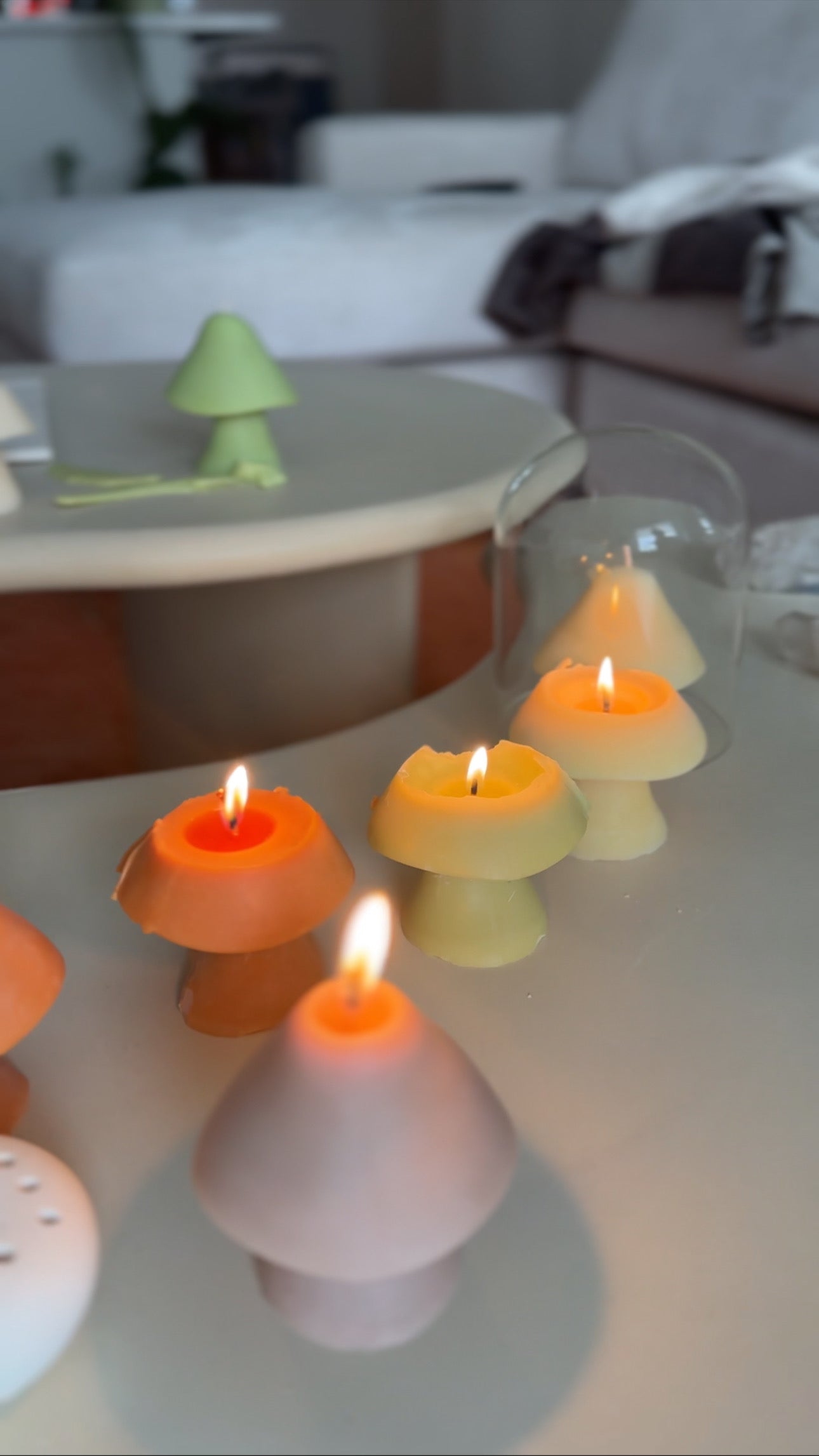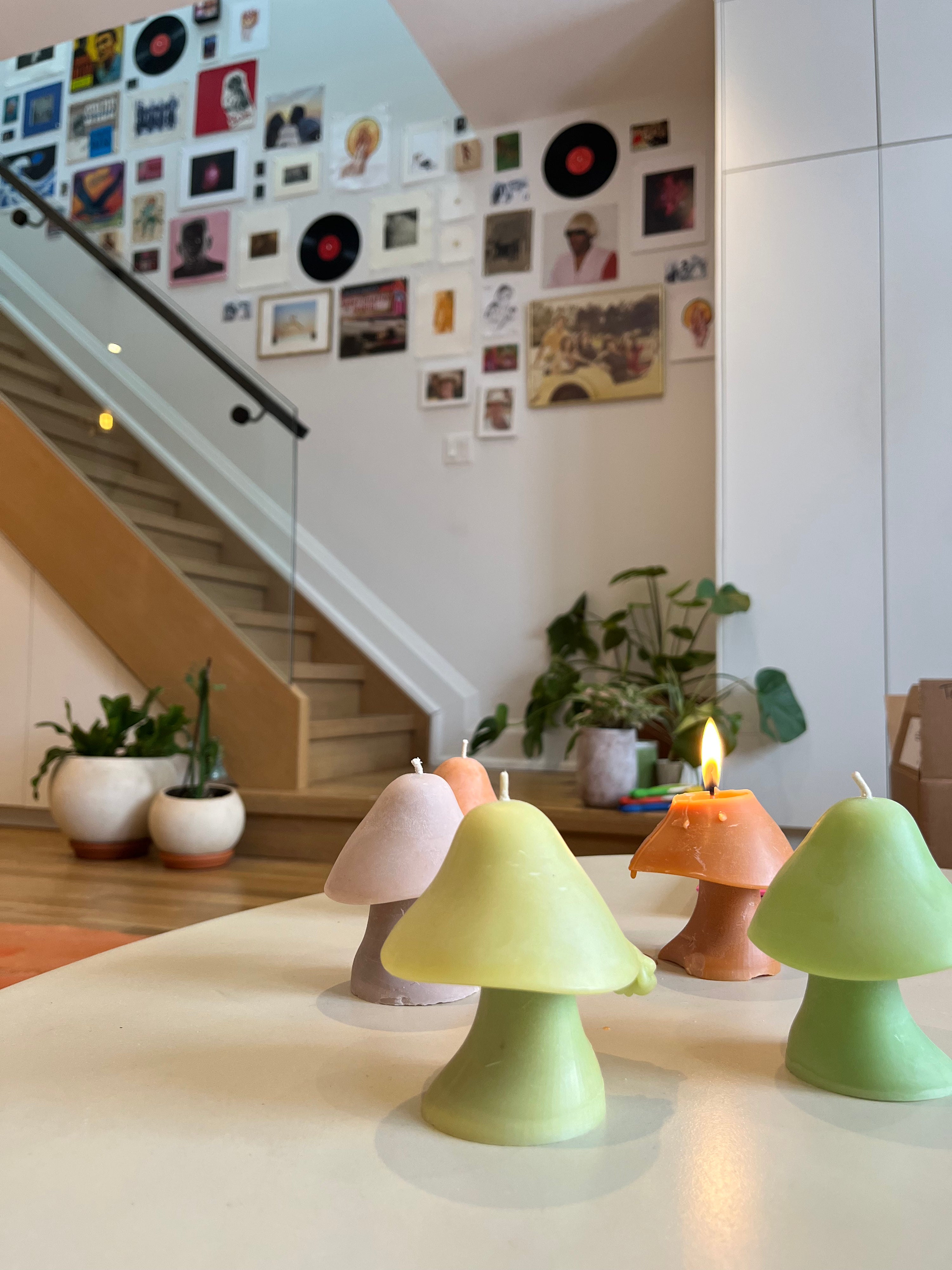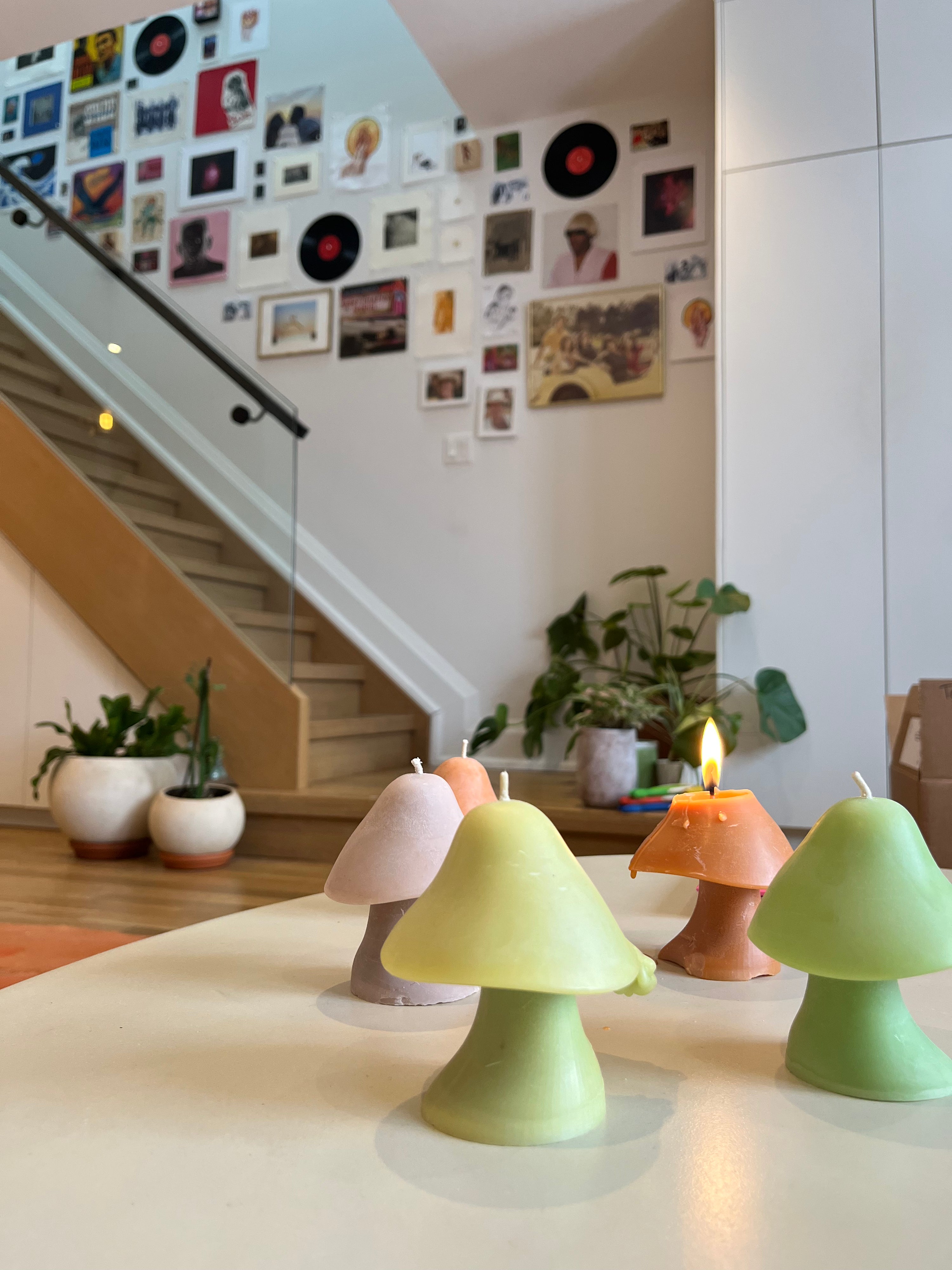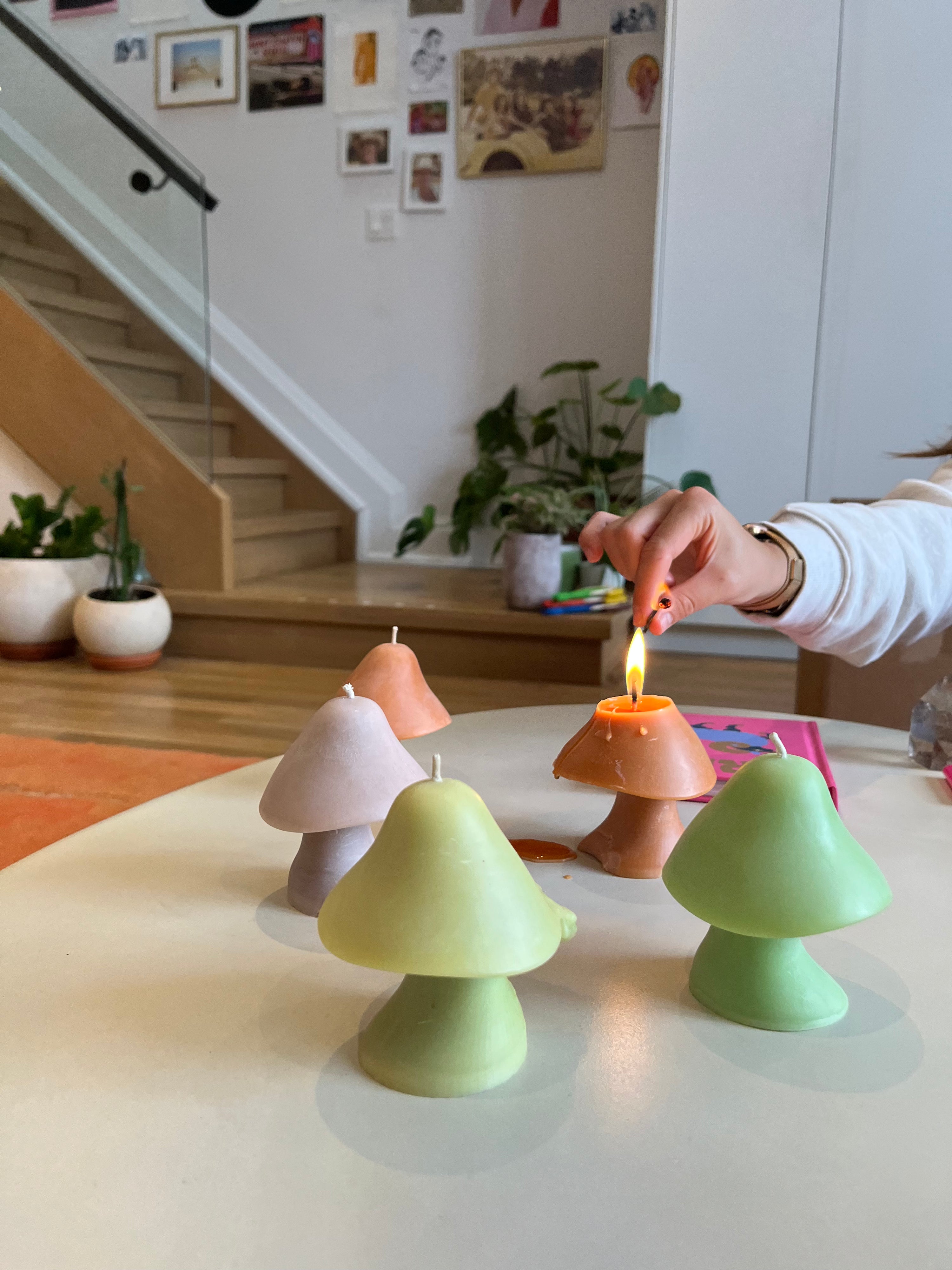 SHROOM CANDLE
Here at RIPE, we have always admired mushrooms for their nutritional benefits, flavour and most importantly… they are magical.

SO we thought why not make a clean & custom mushroom shape candle!

All the ripe details below:

Eco-friendly & clean burning
Made with wax from pure soybeans
Bleach-free cotton wick
Created using hundreds of essential oils and fragrances imported from around the world, extracted from flowers, barks, leaves and fruits
Contains no phthalates, parabens, and zero petroleum products or additives

Light it up and burn it down!
Hand poured in Toronto, made by local candle artisans.


Tallow
Colour: Cream
Scent: Firewood, Cedar, Tobacco Leaf

Rodeo
Colour: Taupe
Scent: Cacao, Ginger, Santal

Peyote Desert 
Colour: Terracotta clay
Scent: Clove, Vanilla, Nutmeg, Cinnamon
Moss
Colour: Green
Scent: Dahlia, Sage, Palo Santo